Passive Fire Protection (PFP) is a vital component of any fire strategy. It is built into the structure of a building to safeguard people's lives and limit the financial impact of damage to buildings and their contents. PFP does this by:
Limiting the spread of fire and smoke by containing it in a single compartment
Protecting escape routes for essential means of escape
Protecting the building structure thereby ensuring its sustainability
Passive Fire Protection methods are built into the structure to provide stability and into walls and floors to separate the building into areas of manageable risks – compartments. Such protection is either provided by the materials from which the building is constructed, or is added to the building to enhance its fire resistance.
A Guide to Nullifire Fire Stopping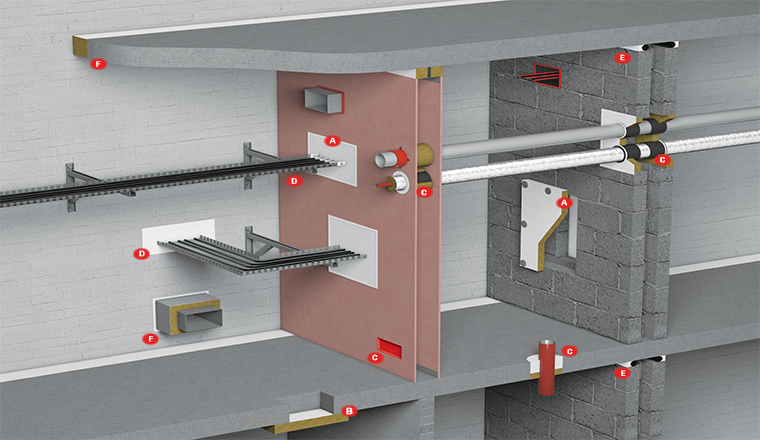 ---
Here at Nullifire, we offer a wide range of fire stopping solutions and our expert team are on hand to help with all your project enquiries. We work proactively with architects, specifiers, main contractors and all others involved to ensure the safety of properties and people within the UK.